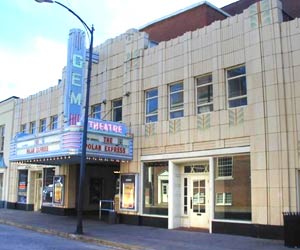 Kolkata is a very interesting place. There are so many varied and exclusive places for enjoyment in the city that you will not be contented with a single trip of the city. Calcutta offers some wonderful hangout venues, bars, cafes, pubs and so many other places, apart from the typical sightseeing venues like monuments and religious places. Not only is there an elite and intellectual entertainment, with Bangla cinema and theatre, there is also sheer fun entertainment at the night clubs in the city. There are also many food joints and restaurants in the city that you will not be able to cover them on a single visit to the city. Want to know more about the means of entertainment in Calcutta city of West Bengal? Read on!
Entertainment in Kolkata
Kolkata Art Galleries
Kolkata has much to offer to the connoisseurs of art. Apart from paintings and sketches, the elite forms of local Bangla art can be seen in the numerous art galleries situated here. Right from professional to amateur work and expensive to moderate work, Kolkata has something for every kind of art lover.
Cinema Halls in Kolkata
Cinema in Bengal is a passion. The intellectual aura of Bengali Cinema sets it apart from its other regional counterparts. Considering the love and interest of Bengali people in cinema, the umpteen numbers of cinema halls and multiplexes in the city is understandable. More
Shopping Malls in Kolkata
The recent bug of shopping in malls has changed the shopping culture of West Bengal also. Kolkata, being one of the prominent centres of commerce and trade in the state, is also the most preferred destination for a shopping lover. Hundreds of shopping malls have mushroomed in the city within a decade, selling products of several national and international brands. More
Kolkata Hangouts
Apart from shopping, cinema and art galleries, there are several places in the city meant for exclusive hangouts. These cafes, lounges, restaurants and other such places add youthfulness to the city. There is a hangout for every mood and every kind of budget in the city. More
Nightlife in Kolkata
The nightlife of Kolkata is no less jazzy than the nights of Mumbai. Rather, the nightlife of Kolkata is much more poised and classy. There are several bars, pubs and exclusive nightclubs in the city, to have fun at night. More
Discotheques in Kolkata
There are many discotheques in Kolkata, where people dance to glory in order to forget the tensions in their life. These discotheques are generally jam packed with youths at night. Some of the discotheques in the city operate independently, while some are inside hotel complexes. More
Pubs & Bars in Kolkata
There are various classy pubs and bars in Kolkata, adorning the complexes of hotels as well as shopping malls. People come here to enjoy drinks and interesting music, after an extremely hectic day. These places are generally crowded with youths.