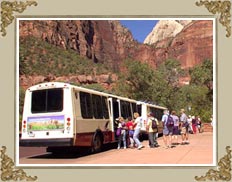 Adilabad is a small town, where nature appears at its best. Located in the most populated state of India, the town is famous for being a flourishing business centre of Cotton. Owing to its natural beauty, the town attracts visitors from all parts of India. The 'City of Cotton' is well-connected to all parts of Andhra Pradesh as well as the neighboring states. If you are planning a trip, then it is essential to know as how to reach Adilabad. The city doesn't have its own airport, but Hyderabad Airport serves the needs of the air-passengers. In case you are traveling by road, the wide network of roads will ensure that you have a comfortable journey.
By Air
Since Adilabad doesn't have its own airdrome, Hyderabad airport tenders great service to its visitors. This airport operates regular flights and is connected to all the major cities of the country and some international cities as well. It is located at a distance of 322 kms and one can take bus, car or train from there for reaching Adilabad.
By Train
Adilabad has its own station, which is well-connected to the western and southern parts of India. Most of the trains in these areas serve the needs of travelers. Regular trains from Hyderabad, Mancheral and Kagaz Nagar connect Adilabad with numerous places.
By Road
Once again, Hyderabad forms the best medium for getting to Adilabad. Since it is located at a distance of 322 km, the city can be reached easily from here. In fact, the airport is connected with the other parts of the country with National Highway No. 7. There are numerous state and private bus services that connect Adilabad with other parts within and outside Andhra Pradesh.