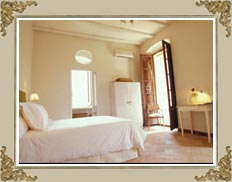 Vijayawada, the commercial centre of Andhra Pradesh, perpetually receives visitors from far and wide. Besides economic reasons, the city has many attractions for tourists too. Since it is the largest railway junction of South India, sometimes travelers have to take halt at Vijaywada in order to board the next train to their destination. In case you are traveling to Vijaywada and thinking about accommodation there, then leave your worries aside, because the city has many places of stay to offer.
Relying on your preferences and budget, you can choose from the range of luxury hotels, budget hotels and guest houses. If you happen to be a business traveler, there are luxury hotels that provide all the requisite facilities to suit your needs. These hotels offer world-class ambience and treat their guests with flawless services. The people who are traveling for leisure would definitely like the opulence and sumptuousness of the star category hotels.
Besides the lavish hotels, there are many budget hotels and guest houses in Vijaywada that ensure comfortable stay at economical prices. These accommodations are dotted with all the basic facilities, to keep the guests at ease. Most of the hotels are conveniently located, near railway station or airport. All the hotels have restaurants that dole out lip-smacking dishes. You can plan out your sightseeing trips, taking assistance of the travel desk at your hotel also.
Luxury Hotels
Quality Hotel D V Manor (4 Star)
Fortune Murali Park Hotel (4 Star)
Hotel Kandhari International (3 Star)
Hotel Ilapuram (3 Star)
Hotel Mamata (3 Star)
Hotel Manorama (3 Star)
Hotel Raj Towers (3 Star)
Krishna Residency (3 Star)
Economy Hotels
Hotel Santhi
Hotel Sreenivas
Hotel Swarna Palace
Tilottama
Sri Balaji
Sangeeta
Menace
Narayana Swamy
Modern
Pecso
Paradise Lodge
Roja Rest House
Prasant Lodge
Eskimo Lodging
Vikram
Chandra
Guest Houses
Bombay Guest House
Guru Guest House
Divya Rest House
Dwaraka Rest House
Kanakadurga Rest House
Mayuri Rest House
Nayagara Rest House
Ramakrishna Rest House
Sri Krishna Rest House
Sri Sailaja Guest House