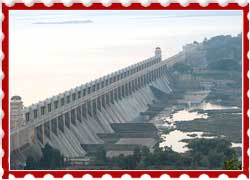 The Hampi excursions tour would be an exciting journey through enchanting locales.
Tungabhadra Dam
The Tungabhadra Dam harnesses the waters of the Tungabhadra River. At the base of the dam is a garden styled along Japanese lines.
Ramanadurga
It is a Hill-Station amidst a group of granite hills. There is a temple dedicated to Ramadeva.