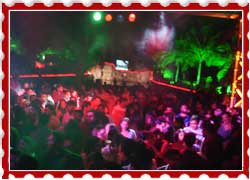 Despite being a state with a conservative bent of mind, Karnataka teem with a multitude of entertainment sources. While the urban centers boast of new-age recreation zones, charming hill stations and wildlife sanctuaries provide the perfect getaway for weary souls.
Bustling with a number of chic pubs, the capital city of Bangalore very well stands up to the moniker of 'the pub city.' Located in the upmarket areas of the city, pubs like Athena, Tuscan Verve and Guzzlers Inn serve as popular hangouts for young crowds and tourists. One can also frequent some of the trendy restaurants for a classy dinner or for a drink. There are a number of nightclubs and discothèques for those who prefer to dance the night away.
A state endowed with all the bounties of nature, Karnataka is an attractive destination for nature lovers. The state houses some of the most enriching wildlife sanctuaries of India. The adventure buffs can look forward to spending an exciting time in the mountainous trekking trails of the Western Ghats.