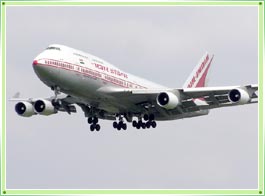 Traveling to Alappuzha is very easy as this place is well connected to Kerala by all means of transport. In case you are wondering about reaching Alleppey, look no further as we bring you useful information that should give you an idea about how to reach Alleppey. So read on to know about getting to Alleppey.
By Air
Alleppey does not have an airport but the ones close to it are at Trivandrum (150 kilometers) and Kochi International Airport (60 kilometers). This place can be easily accessed from adjacent states like Chennai, Mumbai, Bangalore, etc.
By Rail/Train
Alappuzha has its own railway station and trains from many places connect this city with the rest of Kerala and India.
By Road
There is a wide network of roads that connect this place to the rest of Kerala and also India. There are a number of national highways that pass through Alappuzha and connect it to the rest of Kerala and neighboring states.