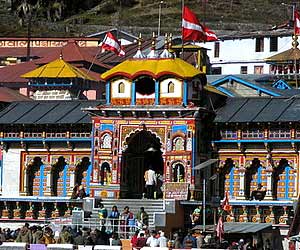 Uttarakhand has the sobriquet of Abode of Gods, which is actually no exaggeration. The gigantic mountains, the gushing rivers, the floating clouds and the lush green surroundings entice people to come and visit them. There are lots of tourist places in Uttaranchal which enclose everything mentioned above and probably much more. There are a lot of things to do once you are there.
Hill Stations
The state of Uttarakhand has a number of hill stations or summer retreats, more than one can imagine. Some famous ones such as Nainital, Mussoorie, Dehradun, Almora and Kasauni have a colonial history and others, though obscure, have a historical connection. Dehradun is one the oldest cities established by the Britishers in India. Tourists not only relax in the serene environs of these places but also connect with their inner self.
Wildlife Sanctuaries
Since Uttarakhand has rich flora and fauna, it's quite natural that they are protected by National parks and wildlife sanctuaries like Jim Corbett National Park, Rajaji National Park, Nanda Devi National Park and Govind National Park. Though most of the park area remains closed during the monsoons due to security reasons, the rest of the year you can explore the wild beauty of Uttarakhand.
Adventure
Uttarakhand is full of hills, mountains, gushing rivers and glaciers giving ample opportunities of adventure sports to the visitors. Sports like
River Rafting
,
Skiing
,
Trekking
,
Paragliding
, Hang-gliding, Mountaineering and the occasional Golfing keeps every curious or bored visitor happy.
Pilgrimage
The land of Uttarakhand is closely associated with spiritualism and pilgrimage sine time immemorial. The mountains of Uttaranchal have long been associated with legends of meditation and mysticism. The state is home to one of the most revered Hindu shrines in India. A person interested in exploring the spiritual side of India can visit the shrines of Kedar Nath, Badri Nath, Haridwar, Rishikesh, Hemkund Sahib, Tapkeshawar Temple, Gangotri and Yamunotri.