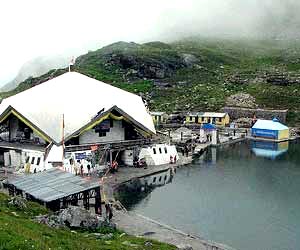 Also known as the Abode of Gods, Chamoli is a must visit for anybody who is stressed and needs a vacation. This place is a perfect destination for someone who is looking to unwind in the lap of nature, away from the maddening crowd. Two of the most important pilgrimages in India - Badrinath and Hemkund Sahib - are located in the Chamoli district. Chamoli is a visual delight with all the snow clad, sky touching mountains, the olive green grass, the dense forests and the right nip in the air.
Chamoli is well connected to almost all the major cities in Uttarakhand through road. Chamoli rose to fame in the 1970s and 1980s with the spreading of the Chipko Movement. It is a place of nature lovers and tranquility seekers who come here in large numbers just to feel their souls in unison with Mother Nature.
If you are looking for peace, solace and spirituality, then Chamoli is the place you must visit. With this travel guide, we will explore the beautiful travel destinations in Chamoli district of Uttarakhand.
Tourist Attractions
Hills, mountains, temples and valleys of Chamoli always make for a peaceful, tranquil and spiritual holiday- memorable for a lifetime. Below is a list of all places to see in Chamoli that one must visit to get the real taste of the Garhwal Mountains.
Places to See Near Chamoli
Chamoli, believed to be Lord Shiva's favorite place, is a northern district of Uttarakhand state in India. With Gopeshwar as its headquarter, Chamoli district is surrounded by Uttarkashi, Rudraprayag, Pauri, Almora, Bageshwar districts on the western, southern and eastern sides.
Flora and Fauna
Whenever going for a long trek it is always helpful to know the basic characteristics of a region. You then know what to look for. This is particularly true in the case of Chamoli since the area has a lot of diversity in altitudes and hence plant life.
Gopeshwar
Gopeshwar is a beautiful town situated in the cradle of Himalayan nature at an elevation of 1, 308 meters above sea level. Gopeshwar is located in the district of Chamoli in the hill state of Uttarakhand and is also the administrative headquarter of the district.
How to Reach
Chamoli is one of the most tranquil and picturesque places in Uttarakhand. Pilgrimage centers like Badrinath, Tungnath, Joshimath and Hemkund Sahib have enhanced the importance of the district.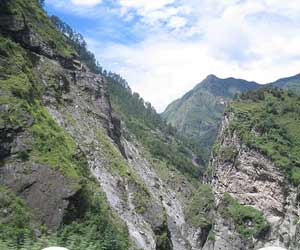 Joshimath
The word Joshimath is derived out of 'Jyotirmath' (the place of Jyotirlinga of Shiva). Joshimath is famous for being home to one of the four Peeths i.e. center for sanyasis.
Weather
Chamoli is a beautiful place in the state of Uttarakhand. The average elevation here ranges from 800m to 8,000m, giving its climate and topography a hitherto unknown diversity. The winter season sets is from about mid November and lasts till March.
Roopkund
Roopkund is a beautiful clear water Himalayan lake, located in the interiors of Chamoli district of Uttarakhand state India. It is a picturesque lake surrounded by snow covered majestic Himalayan peaks and glaciers.
Auli
Auli is a picturesque Himalayan destination located in Chamoli district within the hill state of Uttarakhand in India. Situated between altitude range of 2, 500 - 3, 050 meters above the sea level, Auli offers breathtaking 180 degree views of surrounding higher Himalayan peaks like Nanda Devi (7, 817 m), Kamet (7, 756 m), Mana Parvat (7, 273 m) and Dunagiri (7, 066 m).
Gauchar
Gauchar is a small town located in Karnaprayag tehsil within Chamoli district of Uttarakhand state in India. Gauchar is situated on the left bank of river Alaknanda and is en route the celebrated holy destination of Badrinath.
Kuari Pass
Kuari pass, cradled in the heart of snow capped Garhwal Himalayas, is located in Chamoli district within the hill state of Uttarakhand in India. Situated at an altitude of 3,565 meters above the sea level, this pass promises to enthrall visitors by its sheer magnificence.
Karnaprayag
Karnaprayag is a municipal board in Chamoli district of Uttarakhand state in India. It is also a sub-divisional headquarter of Chamoli district. Situated at an average elevation of 1451 meters above the sea level, Karnaprayag is endowed with abundant natural beauty, enough to leave anyone spellbound.
Hemkund Sahib
Hemkund Sahib, at an elevation of 4300 meters above the sea level, is the highest gurudwara in the world. It is located within Chamoli district of Uttarakhand state in India.