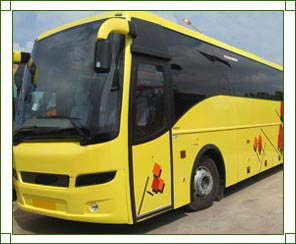 Reaching Sibsagar is quite easy, since the town is well linked to the major parts of Assam, by well maintained roadways. Its distance from the main commercial area of the state, Guwahati, is around 369 km. The famous wildlife sanctuary Kaziranga is 152 kms away and can be reached easily by road within 3 hours. One can reach Sibsagar by any of the three ways - air, rail, and road. In order to know more on how to reach Sibsagar, check out the information given below.
Travelling to Sibsagar
By Air
A number of airports are situated close to Sibsagar. The nearest one is the Rowriah airport in Jorhat. From there, Sibsagar is only one and a half hours journey, by road. Besides this, airports are also located in Dibrugarh (Mohanbari airport), Dimapur (Dimapur airport) and in Tezpur (Salonibari airport). The distance between Dibrugarh and Sibsagar is only 76 km and can be covered in 3 hours.
By Rail
The nearest railway station from Sibsagar is Simaluguri, which is only 16 kms away. Apart from this, an important railway station is also located in Dibrugarh town, where trains are available on a regular basis, connecting the town not only to the other areas within the state, but also to places like Calcutta and Delhi.
By Road
In accordance with the rule passed by the National Highway Act, NH-37 was constructed in Assam, with the sole purpose of making communication by roadways easier and more convenient. The highway traverses the entire width of Assam and covers places like Guwahati, Nagaon, Jorhat, Sibsagar, Dinjan, Dibrugarh and Tinsukia. ASTC or the Assam State Transport Corporation provides regular bus services to Sibsagar. In addition to the normal daytime and night super buses available for the plain routes, the corporation provides special mini buses for traveling to the hilly areas.