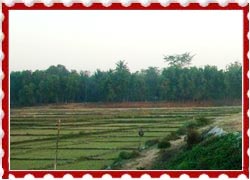 Min Temperature:
29
0
C (Summer), 24
0
C (Winter)
Max Temperature:
39
0
C (Summer), 31
0
C (Winter)
Best Time to Visit:
November to February
Belur, situated in the Hassan district of Karnataka, enjoys a tropical climate, just like the neighboring cities. Neither does it experience excessively high a temperature in the summer, nor is there biting cold in the winters. The summer season in Belur starts from the month of March and lasts till June. During this time, the city experiences warm weather, with the maximum temperature being around 39
0
C. The minimum temperature hovers around 29
0
C. Summer gives way to monsoons, when the city gets covered in a cloak of green.
By the time it is November, Belur gets ready to usher in the winter season, which lasts till February. The air start getting a bit chilly, as the maximum temperature comes down to 31°C and the minimum temperature hovers around 24°C. The hottest month in the year is April, while the coolest one is December. The annual rainfall is around 110 cm. If you are planning to visit Belur in summer, light cotton clothes would be your best bet. In case it is a winter trip that you have decided upon, pack light woolens in your suitcase.