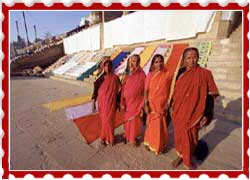 Kannada is the official language of Karnataka and is spoken as a native language by approximately 70% of the population. The major linguistic minority groups in the State comprise the speakers of Urdu (9.72%), Telugu (8.34%), Marathi (3.95%), Tamil (3.82%), Malayalam (1.69%), Tulu (3.38%) and Hindi (1.87%).
Even though the Government promotes the use of Kannada language for official purposes, English is also preferred for communication. There is a substantial English-speaking population due to the spread of higher education and the burgeoning IT industry.
Most of the tourist guides are conversant in English and local languages. They usually act as interpreters when tourists interact with local people.