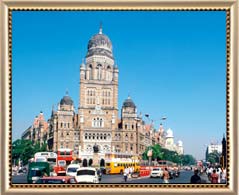 St. Thomas Cathedral of Mumbai is situated on the D.N. Road in the Fort area, near the magnificent Flora Fountain. It claims the distinction of being the first Anglican Church in the city. The reason for the establishment of the cathedral, in the year 1718, was to help in the development as well as improvement in the moral standards of British settlement living in India. Saint Thomas Cathedral of Bombay owes its name to St. Thomas, an ardent disciple of Christ.
He came to the country to help in the establishment of the Christian community in the Southwestern parts of India, especially along the Malabar Coast. The cathedral also prides itself on being selected for the UNESCO Asia-Pacific heritage conservation award in the year 2004. A large number of Britons have been laid to rest at the cemetery within the premises of Cathedral of St. Thomas, under white marble tablets engraved with touching eulogies.
A huge rush of devotees visits the cathedral on a daily basis, including both locals as well as tourists. The beautiful architecture of the St. Thomas Cathedral is definitely worth having a look at. The peace and serenity that it offers to visitors further add to its attraction. Apart from the usual Sundays, the cathedral also witnesses heavy rush on special occasions, like Christmas and other festivals, when it overflows with beauty and excitement.