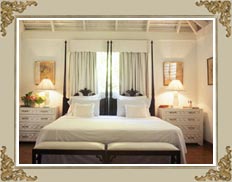 Tirupati, being the major pilgrimage of Hindus, receives innumerable devotees every day. If you are planning to visit the abode of Lord Venkateshwara and thinking about the accommodation, then keep your worries aside, since Tirupati has numerous places to stay. Taking into account the lodging requirements of visitors, Government has developed various guest houses and lodges to keep the people at ease.
Apart from Government accommodations, there are many private hotels and guest houses at Tirupati. You can choose your kind of accommodation from the wide array of luxury hotels, budget hotels, economy hotels, guest houses and lodges. The luxury hotels undoubtedly provide excellent services, while serving their guests with hospitality. These hotels are the best deals for leisure travelers, since they are dotted with all extravagant facilities.
Several luxury hotels have all the conveniences for business travelers too. Besides these hotels, there are many budget hotels and guest houses that offer decent accommodation with all the basic facilities. Most of the hotels are centrally located, making it easier to move around the city. Sightseeing tours can also be planned with assistance from the travel desk at the hotels. Here is given a list of the places to stay in Tirupati.
Luxury Hotels
Hotel Bliss (3 Star)
Hotel Kalyan Residency (3 Star)
Hotel Guestline (3 Star)
Hotel Mayura (3 Star)
Hotel Sindhuri Park (3 Star)
Ramee Guestline Hotel (3 Star)
Hotel Fortune Kences
Budget Hotels
Bhimas Deluxe Hotel
Hotel Bhimas Paradise
Bhimas Residency
Guest Houses
Sri Padmavathi Guest House
Sri Venkateswara Guest House
Sri Varahaswami Guest House
TTD Alipiri Guest House
Lodges
Sri Kodandarama Dharmasala
Sri Govindaraja Dharmasala
Sri Venkateswara Dharmasala