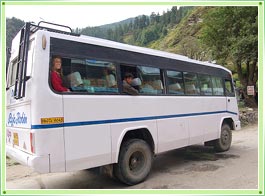 One of the main cities in Kerala, Thrissur is known for its rich cultural heritage, architectural legacy and holy pilgrimage spot (Guruvayoor Temple). Thus, it is quite understandable that the city is well linked with the rest of the country. Reaching Thrissur is not difficult at all, as there are many ways for traveling to the city. Be it air, rail or road, getting to the city will not bring any difficulties to you. To know more on how to reach Trichur, read on.
Traveling to Thrissur
By Air
The international airport that lies nearest to Trichur is situated at Cochin, approximately 55 kilometers away. GoAir, Jet Airways, and Kingfisher Airlines fly direct flights from Cochin to Bangalore. Apart from that, the airport is well connected with Delhi, Mumbai, Trivandrum, Ahmedabad, Chennai, Hyderabad, Agatti, Calicut, Goa, and Mangalore as well. The next nearest airport is at Kozhikode, around 80 kilometers from Trichur.
By Rail
Trichur station forms an important rail link in Kerala. It lies on the main railway line that connects the state with the rest of India. Many trains ply at this station, linking it with the key cities of the country. Thrissur is connected to Thiruvananthapuram and Delhi by Kerala Express, Chennai by Guruvayur Express, Bangalore by Bangalore-Kanyakumari Express and Mumbai by Trivandrum Express.
By Road
Trichur is easily accessible by roads, as the place is well connected to all major cities as well as villages by a wide network of roads. Along with that, many highways also pass through this place. To reach Trichur from Thiruvananthapuram (289 km), you will have to take NH47, via Kollam, Alappuzha, Shertallai, Arur, Ernakulam, Aluva and Chalakudi. KSRTC also runs buses to Thrissur from Thiruvananthapuram, every 15 mins.