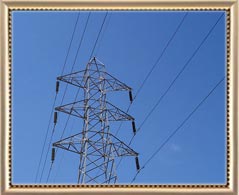 Voltage Output:
220-240 volts, alternating at 50 cycles per second
Maharashtra is counted amongst the most industrially advanced states of India. This is one of the main reasons why the state has a very good electricity situation, with a stabilized voltage and almost non-existent power cuts. As far as the voltage output in Maharashtra is concerned, it is around 220-240 volts, alternating at 50 cycles per second. The information about the electric current prevalent in the state is quite important from the point of view of tourists coming from abroad.
This is because in case they are bringing along the electric appliances, they need to make sure that they are compatible with the voltage in the state. If by any chance there is a variation, usage of voltage converters is advised. There are three types of converters available in the market - resistor-network converters, transformers and combination converters. The first ones work on 50-1600 watts and are best for high voltage appliances.
The second ones support low voltage appliances, which can work on 50-100 watts. The combination converters, as the name suggest, are a combination of the two. Other than voltage, foreign tourists should also have knowledge about the plugs that can be used in the state. In Maharashtra, sockets accept plugs with either two or three (arranged in a triangle) round pins. In any other case, you should carry a plug adapter with you.