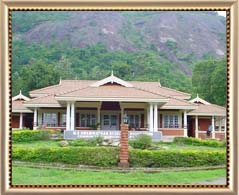 Pune, the Cultural Capital of Maharashtra, is counted amongst the most developed cities of India. It situated on the edge of the Deccan Plains, quite near to the Western Ghat Mountains. This location of the city has resulted in it being known as the 'Queen of the Deccan' also. Other names for Pune are 'Oxford of the East' or 'Oxford of India', which have been given since the city is home to a large number of educational institutions. Apart from that, it is also the venue for numerous sports, yoga, ayurveda, culture and social service institutes.
Pune city serves as the perfect amalgamation of the modern and the traditional. Here, history has brilliantly blended with the contemporary lifestyle. On one hand are the numerous historical monuments and religious places, reflecting the rich cultural heritage of the city. On the other, we see the pulsating nightclubs, pubs, bars, etc, reflecting the modern city life. Pune was counted amongst the critical bases of Chhatrapati Shivaji in the 17th century. It became the seat of the Peshwas, under whose rule the city experienced great cultural advancement.
Some of the magnificent temples and gardens situated in Pune were constructed under the rule of Peshwas only. It was only in 1818, after the Koregaon Battle, that Pune went under the control of the East India Company. The city served as the venue of the introduction of the principle of Swadeshi, by Lokmanya Bal Gangadhar Tilak, during the Freedom Movement of India. In the 19th century, it was developed into an Indian army town by British and renamed as Poona. Today, the city is amongst the major cities on the travel & tourism map of India.