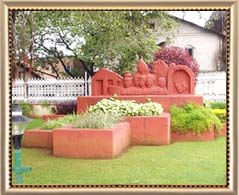 Mahatma Phule Museum of Pune dates back to the year 1890, when it was established by the name of 'Lord Ray Museum'. It is located in the Shivaji Nagar of the city, on the Ghole Road. In the 19th century, India was gripped by a museum culture, in which a large number of new museums were set up throughout its length and breadth. During this time, the foundation of Lord Ray Museum was also laid down.
When the country gained independence, in the year 1947, it was noticed that though there were a lot of museums in India, a handful of them were under the control of the Government. Amongst them were the Prince of Wales Museum of Mumbai and the Lord Ray Industrial Museum of Pune. The latter one of the two was under the ownership and management of the then Bombay Government. It was then decided to rename Lord Ray Museum as Mahatma Phule Museum.
However, the government never interfered in its day-to-day governance and a board of trustees was formed to look after its management and control. The museum houses an amazing collection of industrial products, agricultural articles and handicraft items, etc. A very unique aspect of the Mahatma Phule Museum is that its collection comprises of the body samples of a large number of animals, right from elephants to seal fishes.
Today, the museum is almost 117 years old. Still it retains its original charm and attractions. Making up its rich compilation are items related to arms and armory, forestry, geology, natural history, textiles, etc. Amongst the other attractions of Mahatma Phule Museum of Pune, you can count brassware, stone carvings, marble statues and oil paintings. Whenever, you visit Pune, make sure to visit this museum and get acquainted with the rich history of India.