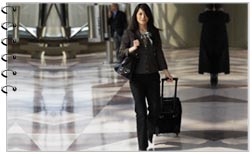 India is a country with such diverse climates and weather conditions that almost each season has its own extremes and pleasant times. India is forever thronged by tourists irrespective of the weather conditions thus making it even more difficult to decide the peak season for India travel. The best time to visit India is, well, throughout the year! However, read on further to know about the diverse weather conditions in India to decide when to visit India.
Usually people visit India during the months of September to March, when the weather is pleasant and perfect to roam around. However, the months of December and January can be bone chilling so it is advised that you carry woolens with you. September is usually the time when it stops pouring in most of India and the weather is pleasant, though a bit humid. The southern part of India experiences winter monsoons so it is pouring out there in the months of November and December. The south of India hardly experiences any winter. The weather is warm and may get slightly chilly in the night.
The months of April to August are usually scorching hot. The heat can get unbearable at times. Yet tourists throng India and visit the hill stations where it is relatively cooler and much more scenic. The monsoons last from July to September and it can get messy in the plains with puddles everywhere. Now that you have an overview of the major weather conditions in India, take your time and decide when would you like to visit this diverse country.