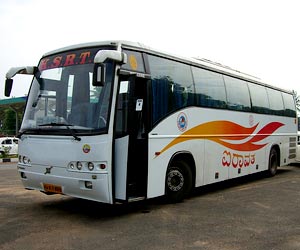 Pauri Garhwal District in Uttarakhand is well linked with roads to other parts. The Tehri-Moradabad Highway links the most important places of the Pauri district like Kotdwar, Lansdowne, Pauri and Srinagar. Since there are railway stations in cities like Kotdwar, Rishikesh, Haridwar & Ramnagar, Pauri Garhwal has easy accessibility.
By Air
The nearest airport to Pauri Garhwal District is Jolly Grant Airport (Dehradun), located at about the distance of 155 kms away from Pauri. Jolly Grant Airport is well-connected to Delhi through regular air services. One can hire taxis from Jolly Grant to Pauri Garhwal.
By Train
The closest railway station from Pauri is Kotdwar, about 108 kms away from Pauri Garhwal. The Kotdwar Railway Station is linked with other cities in India through the extensive rail network. One can either take a bus or hire a taxi till Pauri Garhwal.
By Bus
Pauri Garhwal District is well connected with many cities and towns in the region of Uttarakhand by state and private buses. Private and State buses ply from Pauri Garhwal to Rishikesh (117 km) and Kotdwar (108 km) and vice-versa. Pauri Garhwal is then further connected to Haridwar, Dehradun and Mussoorie via Rishikesh and Kotdwar.