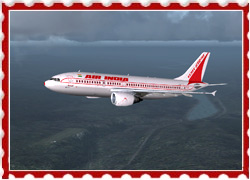 Srirangapatna or Srirangapatnam as it is popularly called is a small town in the Mandya district of Karnataka. Located close to Mysore - a place known for its religious, cultural and historic importance, Srirangapatna is a beautiful township, enclosed by the River Kaveri. The place is easily accessible by both, the state capital, Bangalore and the historic city of Mysore. The best feature about Srirangapatna is that it is does just off the Bangalore-Mysore highway. Apart from this, there are regular trains that connect it to all the parts of Karnataka. To get detailed information about how to reach Srirangapatnam, browse through the following lines.
Traveling To Srirangapatna
By Air
Bangalore airport located in Devanhalli in Bangalore is the nearest aerodrome that connects Srirangapatnam to Bangalore. The airport is located at a distance of about 127 km and is connected to all the parts of India and abroad. After de boarding from the air carrier, tourists can take a bus or taxi to reach Srirangapatnam. It would take about 3 ½ hours to reach the place.
By Rail
Though there is a station at Srirangapatna, trains halt herein for only a couple of minutes. So, if you are proficient enough, you can either take the Mysore Express or the Chennai Express. Mysore Junction Railway Station is the nearest major rail head that connects this beautiful city of Srirangapatna to Bangalore and other parts of the state and country at large. The junction is only 12 kms away.
By Road
Srirangapatnam can also be reached by road. Starting from Bangalore, you can take NH4 en-route to Srirangapatna via Ranipettai, Chittoor, Hosur and Hoskote. You can also go for NH3 which heads towards Srirangapatna via Channapatna and Maddur. In case you do not want to drive, you will get buses as well as taxis to the place, from Bangalore.