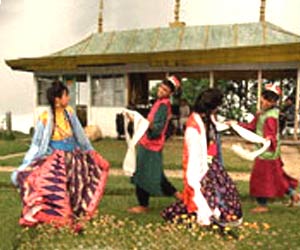 Celebrated In:
November-December
Celebrated At:
Darjeeling, West Bengal (apart from the Dooars and Sikkim)
Duration:
Three weeks
West Bengal is considered to be the state of festivals .The Bengali calendar is full of fairs and festivals, each of them celebrated for a different reason. There is a festival for every season, every region and every occasion. Each of these festivals has a unique logic behind its celebration. Other than the traditional and harvest festivals, West Bengal also celebrates a unique tourism-related festival, called 'Teesta Tea & Tourism Festival'.
Teesta Tea & Tourism Festival, as the very name suggests, aims at promoting the prospects of tourism in the state. The festival is extremely entertaining and sees the organization of many cultural activities, water sports, food fête, toy train ride, and film festivals. The colorful festival is basically celebrated in the hilly areas of West Bengal, in the months of November and December, when there is the maximum inflow of tourists to the state.
Teesta Tea & Tourism Festival is held in a series, at Darjeeling, the Dooars and the bordering state of Sikkim. The festival, celebrated for welcoming tourist to a land of serene hills carpeted by premium tea gardens, helps promote this region as a composite tourist destination, with its bounties in natural splendor. The West Bengal Tourism, Darjeeling Gorkha Hill Council, and Sikkim Tourism, along with the Tourism Department of India Government, organize this festival.