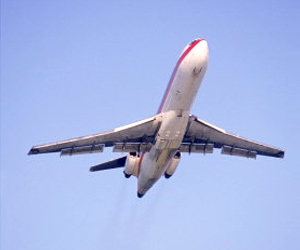 Kolkata, the capital of West Bengal, is one of the most sought tourist destinations in India. People not only from India, but from across the world come to visit this city, which is known for its beautiful art and rich culture. Kolkata offers its tourists a lot of attractions, in terms of both natural beauty and manmade architecture. Reaching Kolkata is no problem either, as this city is well connected by road, rail as well as air network, with appreciable frequency. Given below is conformation on the three major means of reaching Calcutta.
Traveling to Kolkata
By Air
Kolkata is well connected by airways, to all the major countries in the world as well as to the key Indian cities. There are regular flights from all the major cities of India, like Bangalore, Chennai, Delhi and Mumbai, to the place. Even international destinations, in France, Britain, Holland, Bangladesh, Japan, Singapore, Nepal, Jordan and Thailand, are connected to the Netaji Subash Chandra Bose International Airport of Kolkata. This airport is located at Dumdum, about 15 km away from the main township.
By Rail
The rail connectivity of Calcutta is also very good. Trains connect the city with all the major cities of India. Super fast trains like Rajdhani and Shatabdi Express ply between Kolkata and Delhi and other nearby places. Kolkata has two major railway stations; one is located in Howrah and the other is at Sealdah, with the former being the stop for majority of the interstate trains.
By Road
The road connectivity of Kolkata to adjoining areas is also wisely planned. The Esplanade Terminus is the main bus terminal that lies in the heart of the city. From here, you can easily get a bus as well as taxi for traveling to the cities within West Bengal as well as in the neighboring states. Even road connectivity to Bangladesh is smooth and comfortable, with frequent Bus service.