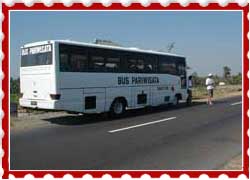 As the capital city of Karnataka, Bangalore is extremely well connected to the tourist destinations of the state and other major Indian cities. Thus traveling to Bangalore is usually convenient for tourists.
How to Reach Bangalore by Road
National Highways NH 4, NH 7, and NH 48 connect Bangalore to some of India's major cities. The Kempegowda Bus Stand is the Central Bus Stand, with buses plying all over Karnataka and other states. Various State Transport Corporations and private bus operators conduct interstate bus services to Tamil Nadu, Andhra Pradesh, Kerala, Maharashtra, Pondicherry and Goa.
How to Reach Bangalore by Rail
Bangalore is well connected to the rest of the country both by meter gauge and broad gauge rail services. It is an important railway station on the southern railway network.
How to Reach Bangalore by Air
Regular flights operate from Bangalore to prominent Indian cities. The airport houses booking offices of international airlines and there are direct international flights to Sharjah, Muscat and Singapore.