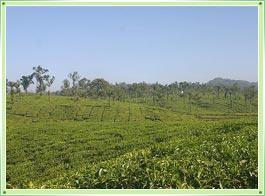 There are many places to see near Palakkad. These places can be seen as a part of excursions from Palakkad. Most of these places are a good visual treat and it is always a nice change to see places around the countryside to get the rustic feel of a particular destination. So read on further to know more about interesting places in "Palakkad excursions".
Thrithala
Located at a distance of 75 kilometers from Palakkad, Thrithala is known for its Shiva Temple. It also has a small granite structure indicating Buddhist influence and was possibly around the 9th or 10th century.
Attappady
Situated on the northeastern side of the district of Palakkad, Attapaddy has the largest tribal settlement in Kerala. The place is marked by rugged terrain and is watered by the tributaries of the Cauvery River.
Dhoni Hills
A three-hour trek from Palakkad will take you to the base of the Dhoni hills where you can visit a small reserve area that has a beautiful waterfall.
Kanjirapuzha
The catchment area of the dam, this place attracts a lot of tourists. The forest adjoining this place adds to the charm and is definitely worth a visit.
Malayalappuzha
Malayalappuzha is famous for the Bhagawathy Temple, which is said to have magic powers. The temple is adorned with beautiful wall paintings and stone works.
Manglam Dam
Constructed on the river Cherukunnapuzha, the Mangalam Dam is a very popular picnic spot and is located around 48 kilometers from the town of Palakkad. It is built on a tributary of the river Mangalam.
Nelliyampathy
Nelliyampathy is a chain of mountain ranges that have steep valleys in between them. The ranges flourish in extensive vegetation and also have plantations of tea, coffee and cardamom.