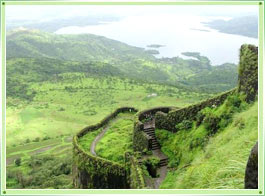 Located in the lush green Kundali hills of Palakkad, Silent Valley national park is the last known region that is untouched by man. Scientists value the rich biodiversity of this place and take pains to keep it this way. The Kerala Silent Valley wildlife sanctuary has got its name due to the absence of the noisy cicadas. The Silent Valley Park is rich in flora and fauna and is home to many animals and birds. The tropical greenery and streams of rivers make this place a haven for the life forms here. The park has many unique and rare herbs and plants that have medicinal value.
The vegetation found in this park is varied and has been categorized into four major types. These include tropical hill forests, temperate, grasslands and moist tropical evergreen. The wildlife found here is rich in not just big animals but also small animals, reptiles and insects. The animals over here include elephants, leopards, tigers, boars, etc. The endangered Lion tailed macaque and Nilgiri Langur are found over here. Along with the animals, one can find number of reptiles like snakes, amphibians, etc over here.
How to Reach Silent Valley National Park
By Air
The nearest airport is at the Coimbatore at a distance of 55 kilometers.
By Rail
The Palakkad railway station is at a distance of 80 kilometers from this place.
By Road
The national park is easily reachable by roads as Palakkad is well connected by a wide network of roads to the rest of Kerala.