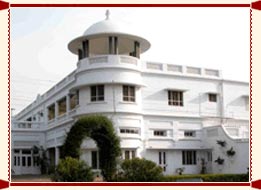 Garhmukteshwar is situated on the National Highways 24 joining New Delhi with Kolkata. The town is situated 100 odd Kilometers from the New Delhi and is the closest point from the capital where river Ganges flow.
Garhmukteshwa is a place of hoary antiquity. The place has been mentioned generously in Bhagvat Purana and the Mahabharata. Garhmukteshwar is believed to be the part of the then city of Hastinapur, the capital city of Kaurvas. Kaurvas were one of the protagonists of the famous Indian Epic Mahabharata.
The place once boasted off a very ancient fort that is said to be built by later Pandavas, brothers of Kaurvas. A Maratha general Mir Bhawan repaired this fort during the Anglo-Maratha war. It is said that the Fort was in so good a condition when the British took possession of the place that it was found possible to locate the District Administration in it without incurring much expense on alteration. Sadly, not much remains of that Fort now and one can only trace some ruins that hardly signify the much-talked glory.
The name of the place is derived from the great temple of Mukteshwar Mahadeva. The temple was dedicated to Lord Shiva and Goddess Ganga. Ganges is worshipped here in as many as four different temples. These temples are situated on the cliff overlooking Ganges and below it. One of them is situated alongside Meerut road. The place is famous for its 80 Sati Pillars. These pillars mark the spots where Hindu widows are said to have committed sati. The town also boasts off a mosque built by Gays-ud-din Balban that bears an inscription in Arabic dating 682 Hijri or 1283 A.D.
Garhmukteshwaris also famous for its bathing fair that takes place on the Full Moon Day of the month of Kartik. About 6 Lacks persons, from far and near, come to have a dip in the river Ganga that they consider to be holy. Another fair, held on the occasion of Dussehra, attracts about around 50,000 devotees.