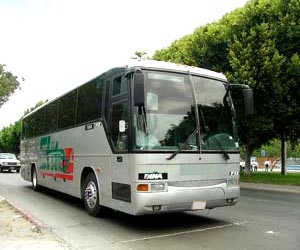 Ramgarh is located in the Nainital district of Uttarakhand. The place was once the cantonment of the English army. Today, Ramgarh serves as an idyllic recreation zone, ushering tourist an ideal opportunity to relax, rejuvenate and unwind. The captivating sunsets and sunrise together with the stunning view of the snowcapped mountains are the main highlights of this small hill station. The best feature about Ramgarh is that it is easily accessible by all modes of transport, be it airways, roadways or railways. Ramgarh is just 25 km from Nainital, 27 km from Mukteshwar, 25 km from Bhimtal and around 325 km from Delhi.
Traveling To Ramgarh
By Air
Pantnagar airport is the nearest aerodrome connecting Ramgarh to the other parts of Uttarakhand and the rest of the country at large. Located at a distance of about 69 km from Ramgarh, the airport has domestic terminal only. Jagson Airlines plies to and from the airport, connecting Ramgarh with New Delhi.
By Rail
Kathgodam is the nearest railhead that links Ramgarh to the other districts of Uttarakhand as well as the other states of India. The railway station is about 46 km away from Ramgarh. After de boarding from the train, you can either take a bus or a taxi to reach the picturesque hill station of Ramgarh
By Road
By road, Ramgarh can be reached by following eitanyher of the three routes. The first is a scenic drive from Kathgodam, past Almora, Panuanaula and Dhyari to Pithoragarh. Another option would be to get to Lohaghat from Kathgodam, across the Dhanachuli Bend via Bhimtal, Matial, Chanfi, Padampuri, Seharphatak and Devidhura. A third option would be to take NH24 till Bareilly, turn left at Pilibhit and proceed towards Champawat and Lohaghat. From Delhi, you have to take NH24 to Rampur and then switch over to NH87, for reaching Kathgodam. Finally, take the state road to Ramgarh, via Bhimtal and Bhowali