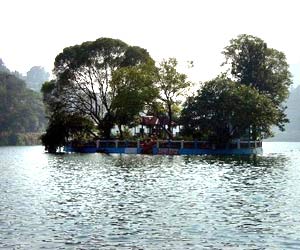 Ramgarh is one of the beautiful destinations one can head to during a trip to the picturesque location of Uttarakhand. The place provides tourist just the right opportunity to have a rendezvous with nature. The beautiful and serene surrounding of the place makes it one of the hotspots in the Nainital district. The hill station extends tourist an unobtrusive view of the mesmeric sno-capped ranges of the Himalayas. Apart from the lovely surrounding, there are a number of tourist attraction places in Ramgarh. In the following lines, we have provided detailed information about the places to see and explore in Ramgarh.
Places to See in Ramgarh
Orchards
When in Ramgarh you just cannot miss out on the orchards. Sprawling over a large area, you can indulge in nature walks, exploring this small hill station in the best way possible. The scenic view of the place would surely leave you mesmerized. Add to this the salubrious climate which would refresh and revitalize your senses. The abundance of apple, apricot, plum and peach orchards have made Ramgarh the 'Fruit Bowl of Kumaon'.
Bhimtal Lake
Situated at a distance of approximately 22 kms from Naintal and at an altitude of 1370 mts, Bhimtal lake is one of the must see places near Ramgarh.the beauty of the lake is absolutely hypnotic. Named after Bhima, the second brother of the Pandavas, the lake supports a wide variety of aquatic life. During the winter season, migratory Trans-Himalayan birds make Bimtal Lake their home. The lake also has an island with a popular restaurant. The enchanting beauty of the area together with the charming view makes it a good option to explore when in Ramgarh.
Nathuakhan
A little away from Ramgarh is Nathuakhan, an attractive village forwarding a calm and composed environ. The village is perched atop in a hillock 6365 feet above sea level. Enveloped by picturesque forests, lush green valleys and hilly terrains, Nathuakhan is a serene and tranquil zone. It is a few kms away from Ramgarh. On a drive from Ramgarh, instead of opting for the road that leads to Mukteshwar, turn towards one that is directed to down to Talla Ramgarh (Lower Ramgarh) and you would reach this enchanting village of Nathuakhan.