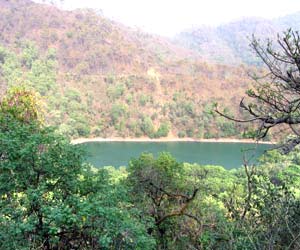 Min Temperature:
10°C (Summers), 2°C (Winters)
Max Temperature:
27°C (Summers), 15°C (Winters)
Best Time To Visit:
March to June, September to November
Akin to other places in the Himalayan region, Sattal experiences pleasant climate round the year. The summer months of April, May and June also observe pleasant climate, making it an ideal getaway for the people from plain lands. In summers, the temperature fluctuates between a minimum of 10°C and a maximum of 27°C. During the monsoons, Sattal receives average rainfalls in the months of July and August.
In the winter months of December, January and February, the weather gets chilly, and the temperature drops to 2°C. The month of January and February also enjoy heavy snowfalls, at times. The Shivaratri celebrations during February-March, Dussera in October and 5-day celebrations of the Bageshwar Mela pilgrimage in January are major tourist fetching seasons in Sattal.
Best Time To Visit
Sat Tal is best visited in the months from March to June and September to November.