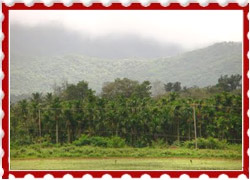 Min Temperature:
22°C (Summer), 14°C (Winter)
Max Temperature:
33°C (Summer), 28°C (Winter)
Best Time to Visit:
November to February
The weather in Nagarhole National Park is moderate right through the year. Summers are slightly warm with an average temperature of 33 degree C. The summer season spans over the two months of March and April. The winter season commences from November and lasts till January and the minimum temperature plummets to a low of 14 degree C. The weather in winters is very pleasant and comfortable. The monsoon season begins from June and continues till September. The downpour is mostly moderate (130 – 180 cm)
The best time to visit Nagarhole is between November and February. The park is usually closed in the hot season. During the months of January and February, the weathers is chilly and it is advisable to take warm clothing.