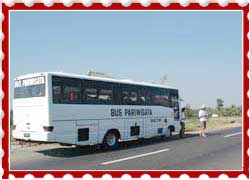 Shimoga city is the administrative headquarters of the district. Located at a distance of about 276 km from Bangalore, it is easily accessible by all the modes of transport. While traveling to Shimoga by rail or road is the most preferable route, tourist can also take a flight. With the completion of the construction of Shimoga Airport, the city of Shimoga would be all the more accessible. To get detailed information about how to reach Shimoga, read through the following lines.
Traveling to Shimoga
By Air
Presently, Mangalore airport is the nearest airport that connects Shimoga to all the major cities in India, such as Mumbai, Bangalore, Goa, Kochi, Kozhikode and Chennai. Located at a distance of about 200 kms from Shimoga, the airport is also well connected with international destinations such as Abu Dhabi, Muscat, Doha, Bahrain, Kuwait and Sharjah. An airport in Shimoga is also under construction and would soon be operational.
By Rail
Shimoga is well connected by railways. Falling under the South Western Railways', the Shimoga town railway station is connected with Talguppa. The station falls under the Bangalore-Talguppa rail route. Bangalore-Shimoga Express regularly plies up and down the route. The nearest main railhead is Tarikere Junction Railway Station.
By Road
Shimoga is connected by road to all of the important locations in the state. From Bangalore, one can take the NH 4 towards Yeshwantpur and Nelamangala. On the road to Tumkur, change to NH 206 via Gubbi. Continue on NH 206 and you would reach Shimoga, crossing Tiptur, Arsikere and Kadur.