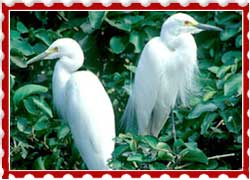 Shimoga tours will take you to the tourist attractions of Keladi, Ballegavi and a couple of wildlife sanctuaries.
Ballegavi
Also known as Dakshina Kedara, Ballegavi was the capital of Banawasi rulers in the 12th century. Abode of several eminent Veershaiva saints like Allama prabhu, Akka-Mahadevi, Animishayya and Ekantada Ramayya, Ballegavi has a number of prominent temples. The Kedareshwara temple hewn out of soapstone is a fine example of Chalukyan temple architecture.
Keladi
The first capital of Keladi Nayakas, the village of Keladi is well-known for a group of temples that exhibit elements of Kadamba, Hoysala and Dravida style of temple architecture. Among the three, the Rameshvara and Veerbhadreshvara temples are a mixed pattern of Hoysala and Dravidian style while the Parvati temple is relatively small. The Keladi Museum preserves a collection of copper inscriptions, palm leaves and coins from Nayaka's period.
Mandagadde Bird Sanctuary
The Mandagadde Bird Sanctuary is an ideal place for the winged visitors. During the nesting season, migratory birds from different regions of the world flock this island sanctuary. Surrounded by dense lush green forest, the avian population of Mandagadde includes birds like Egrets, Bellakki Cormorant, Darter, Snakebird, etc.
Tyarekoppa Lion Safari
Started in 1988, the Tyarekoppa lion-tiger safari is spread over an area of 200 hectares. Inside the safari, one can get up close and personal with the big cats roaming around fearlessly amid the verdant forest. Regular recreation and sight seeing outings are organized by the forest department for visitors.