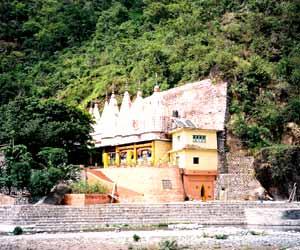 Haldwani is a town located in the district of Nainital within Kumaon region of Uttarakhand state in India. Haldwani, which is one of the biggest commercial centers of the state, is considered to be the gateway to Kumaon Himalayas.
During ancient times, Haldwani was known as Halduvani. This name was drawn from 'Haldu', a tree abundantly found in this area. However, the name was changed to Haldwani during the British rule in 1834.
The British had taken over the beautiful region of Kumaon after defeating the ruling Gorkhas in the year 1815. A British commissioner by name Gardener was posted in Kumaon. Later, George William Trail took over as commissioner. It was Trail in 1834, who changed the name from Halduvani to Haldwani.
Today, Haldwani is a major town within the hill state of Uttarakhand. Haldwani is not only an important center for trade and commerce but also an attractive tourist destination. For the purpose of administration, Haldwani along with its twin town Kathgodam is administered as a Municipal council. Haldwani - Kathgodam Municipal council was established on 21st September 1942. Today, Haldwani - Kathgodam Municipal Council is the second largest council in the state, after Haridwar, as per population.
Interesting Places To See In And Around Haldwani
Gaula Barrage
Located in Kathgodam, on river Gaula, this is an attractive tourist spot. This barrage was made for the purpose of irrigation. Every year people come here in large numbers for site seeing and picnicking.
Sanjay Van
Sanjay Van is a part of Tanda Range Forest in Pantnagar. It is a beautiful place located at a distance of 23 Km from Haldwani and 30 Km from Kathgodam.
Hedakhan Ashram
Hedakhan Ashram is worth visiting for its scenic beauty and calmness that surrounds it. Located idyllically on the banks of Gaula river, a few kilometers away from Kathgodam, this is an excellent destination to spend a day. Walking by the river side, visiting beautifully constructed temples and caves across the river are some of the interesting things one can do here.
Chhoti Haldwani
Chhoti Haldwani is a model village that was conceptualized by the legendary Jim Corbett. He established here, modern infrastructure, housing and other facilities for his tenants. The visitors to this beautiful village are taken through a heritage trail that starts at the Corbett Museum at Kaladhungi and ends its way within the 9 Km wall that Corbett built to keep the wild boars out. Other interesting places to see on your trip to Chhoti Haldwani are Corbett Canal and Corbett Falls.
How To Reach
By road, Haldwani is well connected with major destinations like Delhi (368 Km) and Nainital (35 Km). By rail, Haldwani is directly linked with cities like Amritsar, Delhi, Howrah, Lucknow, Rampur and so on. The nearest airport is at Pantnagar (35 Km).