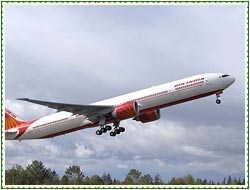 Shimla, the capital city of Himachal Pradesh, is located in the heart of the state and forms one of the most famous hill stations of India. With rolling hills and cascading waterfalls, the hill resort attracts a large number of tourists, from the destinations across the world. The city is endowed with tremendous beauty. Being such a popular destination, it enjoys good connectivity with all the major cities of the country. In the lines below, we will provide you complete information on how to reach Simla.
By Air
Jubbarhatti Airport of Shimla, located at the distance of 23 kms from downtown, is the one that connects it with the rest of the country by air. Shimla has regular flights to all the key cities in and around Himachal, like Chandigarh, Kullu, and Delhi. In fact, it has daily flights to Delhi and Kullu. Jagson Airlines also operates a bi-weekly flight on Delhi-Shimla-Kullu-Gaggal route.
By Rail
Kalka, at the distance of 96 km, forms the nearest railhead from Shimla. The duration of journey from Kalka to Shimla, in the toy train, is around six hrs. Frequency of trains between these two cities is regular. You can take Kalka Mail from Delhi that takes you to Kalka early in the morning and from there, one can catch connecting train, on the splendid narrow-gauge track, to Shimla.
By Road
Shimla is well connected by road to all the major towns of state and other major cities of country. Kalka (80 Kms), Chandigarh (119 Kms), Ambala (166 Kms), Delhi (370 kms), Agra (568 Kms), Amritsar (342 Kms) are the major cities tourists can board buses from. Deluxe as well as ordinary buses are also available from all these places. One can hire taxis too.