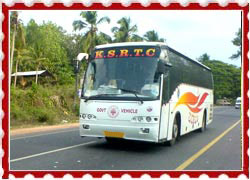 Kabini is celebrated for being one of the best wildlife sanctuaries in Karnataka. It is visited by innumerable tourists and wildlife enthusiasts round the year. Kabini serves as a great weekend getaway destination from Bangalore, at a mere distance of 208 kms. If you're considering traveling to Kabini, then this article would help you in knowing how to reach Kabini Wildlife Sanctuary of Karnataka, India.
By Air
Bangalore Airport, at the distance of 208 kms, is the nearest airport from Kabini. Bangalore airport is connected to almost all the airports in India and a few international airports. You can hire a private cab to reach Kabini from Bangalore.
By Train
Mysore Junction is the nearest railhead at a distance of 80 kms from Kabini. Mysore is well-connected with all the major cities of India via rail. To reach Kabini from Mysore, you can hire a private cab which would cost 1500 INR approx. Mysore Express is a daily train from Bangalore to Mysore.
By Bus
KSRTC operates regular buses from different major cities like Bangalore and Mysore to Kabini. The journey from Bangalore (Central Bus Stand) to Kabini will cost you about Rs 300 – Rs 400 by a state bus and Rs 600 - Rs 800 by private deluxe A/C buses. From Mysore to Kabini, it costs approx. Rs 125 for state bus and Rs 300 for deluxe bus. Private Cab is another option if you want your privacy. If you're driving from Bangalore, you have to move in southwest direction on NH17 to Mysore via Maddur and Mandya; take SH17D (Mananthavady Road) to Antarasante via Chattanahalli and Hampapura; district road to Karapur, finally to reach Kabini.