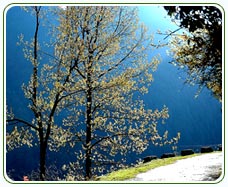 Lachen is just another surprise unfold in the northern part of Sikkim, India. Lachen is a small settlement, resplendent with sublime beauty. The superlative beauty of Lachen requires certainly a keen eye to behold. For those, who have not traveled yet to Sikkim, it would be pleasant surprise to know that Lachen has been made accessible to the tourists just a few years back. Situated at an altitude of 8,838 ft, Lachen lies on the North Sikkim Highway.
Nature has numerous beautiful aspects and one of these facets comes alive at Lachen. This small hamlet rests on a verdant plain land that is segregated by cavernous ravines of Lachen. The multi-hued mountains, along with snowy peaks and black cliffs, appear to rise from Lachen. Lachen is inhabited by very less number of people. However, there are basic arrangements to make the accommodation for the tourists comfortable.
Lachen also has its own monastery that serves to the religious desires of the dwellers. A trek route to the Green Lake and Kunchenjunga National Park starts from Lachen. Chopta Valley and Gurudongmar Lake are also accessible from Lachen by trek. The tourists can visit both Chopta Valley and Green Lake, but foreigners are not allowed to visit Gurudongmar Lake. To put succinctly, Lachen is certainly a place worth visiting in North Sikkim.