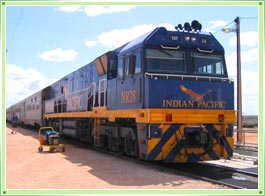 Cochin is one of the most important cities of Kerala. Reaching Cochin is not difficult at all as this place is well connected by air, rail and road. So if the question of how to reach Cochin has been bothering you, read on further and know more about traveling to Kochi.
By Air
The Cochin International Airport in Kerala ensures that tourists coming from outside India have no problems in accessing God's own country. The airport has flights operating on a daily basis all over India and to many nearby countries.
By Rail
Cochin has 3 main railway junctions namely Ernakulam Junction, Ernakulam Town and Cochin Harbor Terminus. You can find trains to any destination within Kerala or India from these three stations.
By Roads
Cochin has a wide network of roads that connect all major as well as remote places to Cochin. Cochin has a good network of national highways also, which connects the place with major metros in India.