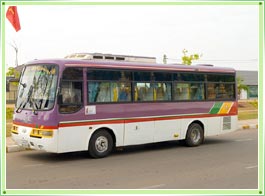 Being the capital city of Kerala, reaching Trivandrum is very easy and how to reach Trivandrum shouldn't be of any concern to you. Read on further as we provide information about traveling to Thiruvananthapuram.
Air
Being the capital city, Trivandrum has an International Airport that is easily accessible from anywhere in India. There are several domestic and international flights operating from this airport.
Rail
Trivandrum has its own railway station and is an important junction of south India. Kerala is connected to the rest of India by these railway lines and Kerala can be reached from anywhere in India.
Roads
Trivandrum has a wide network of roads that connect it with the rest of the country. All destinations in Kerala are easily accessible from Trivandrum as the city is well connected to all places by a wide network of motorable roads.