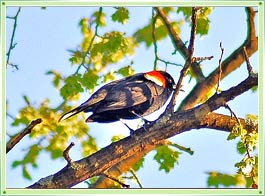 Perched at an altitude of 2100 meters above the sea level, Wayanad is one of the most beautiful and picturesque hill stations in the whole of Kerala. The lush greenery of the place contrasts magnificently with the white base of the snow-capped mountains, to give it a unique charm. The rich wildlife of the hill station only serves to add its overall appeal. Go through this article and get to know all about what to do and see in Wayanad.
Fun Activities to Do in Wayanad
Wildlife Viewing
Wayanad Wildlife Sanctuary, also known as Muthanga Wildlife Sanctuary, is one of the mist visit-places, on a tour of the Wayanad city. A part of the 'protected area network' of Karnataka and Tamil Nadu, it forms an integral part of the Nilgiri Biosphere Reserve. Spread over an area of 344 sq km, the sanctuary serves as home to a large number of wild animals, amongst which the most commonly seen are tigers, elephants, sloth bears, sambhar, monkeys, reptiles, deer, and panthers.
Bird Watching
Muthanga Wildlife Sanctuary is not only home to a number of wild animals, but is also the abode of many birds, both resident and migratory. In fact, you can see a number of rare species of birds herein. Some of the birds that you can watch on your tour to the sanctuary include peacock, owl, bablers, wood pecker, cuckoos and jungle fowl. The best period to visit this sanctuary comprises of the months from June to October.
Trekking
When in Wayanad, you can also indulge in the adventure sport of trekking as well. Imagine the joy of hiking with your loved ones, with scenic vistas forming the backdrop of your conversation. The most popular trek in the area is the one to Chembra Peak, the highest point in Wayand and Pakshipathalam, along the Kerala-Karnataka border. The trek is arranged by the DTPC (District Tourism Promotion Council). Experienced trekkers can explore the Ambukuthy range.
Boating
The joy of boating in the placid water of Pookote Lake, a freshwater lake in Wayanad, is simply awesome. Bounded by evergreen forest and undulating hills on all sides, the lake has Bansura Dam, the world's largest earth dam, constructed over it. Apart from boating, the other attractions of the lake include a fresh water aquarium that boasts of housing a large variety of fish. Then, there is a children's park therein and also a shopping centre for handicrafts and spices.