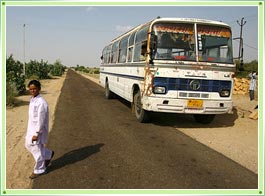 Reaching Wayanad is not a problem at all as the place is well connected with all the major cities of Kerala as well as the neighboring states and can be accessed from anywhere in India. There are many ways for traveling to Wayanad and reaching there safely. Want to know all about them? Read on and explore information on how to reach Wayanad.
Traveling to Wayanad
By Air
The nearest airport from Wayanad is the Karipur airport of Kozhikode. It is situated at a distance of around 100 kilometers from the city. There are regular flights from the airport to other states in India, like Chennai, Mumbai, Delhi, and Goa and even international destinations like Sharjah, Dubai, Abu Dhabi, Kuwait, Bahrain, Doha and Muscat. You can also access Wayanad from the Cochin International Airport, which is at a distance of around 300 kilometers.
By Rail
The nearest railway station from Wayanad is at Calicut, at a distance of around 110 kilometers from this place. It is well connected by a good network of railways. There are a number of local as well as inter-state trains that halt at the Calicut station and connect it with the other major cities of India. From the station, you can take a bus or hire a cab for going to Wayanad.
By Roads
Wayanad is well connected by a wide network of roads and this place can be easily accessed from anywhere in Kerala as well as from neighboring states. For reaching Wayanad by road, NH212 and SH17 are the highways that you need to follow. Otherwise, you can take a bus or hire a cab. Deluxe buses are available for Wayanad, from Bangalore's Majestic Bus Stand, from 9 am to 10 pm.