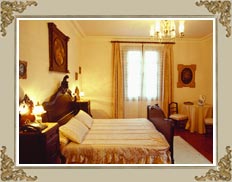 Visakhapatnam is a busy commercial city, which receives plethora of leisure tourists and business travelers round the year. If you are planning to visit this port city and pondering over the question of accommodation, clear your doubts since it has many places to stay. Be it luxury hotels or business hotels, budget hotels or guesthouses, Vishakapatnam has loads of accommodations that ensure comfortable stay to visitors.
You can opt for the accommodation according to your taste, preferences and budget. Taking into consideration the requirements of commercial travelers, many luxury-cum-business hotels provide the facilities like theaters, conference halls, banquets, etc. Vizag has many luxury hotels that make the choice of leisure visitors. Dotted with all lavish amenities, these hotels boast of the world-class ambiance and serve their guests with hospitality.
Apart from plush hotels, you can find budget hotels as well as guesthouses. These places are good enough to ensure a contended lodging at comparatively cheap rates. All the hotels have multi-cuisine restaurants, which serve relishing delicacies to the guests. Most of these hotels are centrally located, making it easier to travel around the city. For planning sightseeing trips, you can also seek the help from travel desk of your hotel.
Luxury Hotels
Taj Residency (5 Star)
The Park Hotel (5 Star)
Dolphin Hotel (4 Star)
Green Park (3 Star)
Grand Bay Hotel (3 Star)
Daspalla Hotel (3 Star)
Executive Court (3 Star)
Royal Fort (3 Star)
Meghalaya Hotel (3 Star)
Sai Priya Resort (3 Star)
Palm Beach Hotel And Resort
Budget Hotels
Hotel Supreme
Dwaraka Inn
The Grand Central Hotel
Hotel Supreme Vizag