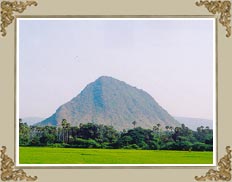 Araku Valley is a soothing hill station in the expanse of Andhra Pradesh. Enveloped in pastoral beauty, this beautiful valley has an elevation of 1,300 meters. Imagine a deep valley, where lush greenery is accompanied by shimmering waters of gorges and then you see an isolated hut and wish, if you could go there. Aruku Valley is essentially such a place, where the scenery exactly goes with your mind's eye.
On your drive towards this peaceful hill station, you will be greeted by many tunnels, bridges, orchards and waterfalls. Aruku Valley is actually a faction of five unfathomable valleys. It is certainly a great place to relax and unwind yourself. Over and above, you can go for trekking in the serene hills. Ranging from salubrious weather to beautiful landscape, Araku Valley has each and every asset to acclaim it as a Shangri-La.
The immense and incomparable beauty of the valley comes alive in its waterfalls, gardens and forests. It is also known for its tribal settlements and you can check out the Aruku Tribal Museum, to have a glimpse of the rich cultural heritage of the tribal people. Some attractions not to be missed on your trip to Aruku Valley are Damuku View Point, Padmapuram Botanical Gardens, Tida Tunnel, Government Silk Farm and Mulberry Gardens.
The valley boasts of unmatched natural beauty and magnificent splendor. From various viewpoints, you can behold the heavenly vista of the profound valley. The wonderful landscape seems to be straight out of a fairytale. The surroundings are picturesque and the atmosphere serene. A visit to the valley is the perfect way to escape from the mundane tensions of the everyday life. Just a look of Aruku Valley is enough to remain etched in your memory forever and ever.