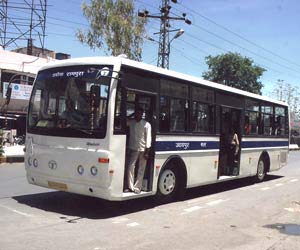 Haridwar is a sacrosanct place in Uttarakhand, well-connected to the rest of India by various means of transport. Its existence is supposed to be from the days of Pandavas of Mahabharata, so one can safely assume that the place is really ancient. People from all over the world especially travel to the city, only to have a dip in the mighty Ganges, reputed to remove all their sins.Delhi, the capital of India, is just at 214 km from Haridwar and easily accessible by rail as well as road. Read below to know more on how to reach Haridwar.
Traveling to Haridwar
By Air
The city of Haridwar does not have an airport and the nearest air link is provided by Jolly Grant (45 km) of Dehradun. From Dehradun, one can take a train / bus or hire a taxi to reach Haridwar. If coming from any city outside India, it will be better to take a flight to Delhi (200 km) and then reach Haridwar by train or bus.
By Rail
Reaching Haridwar by train is another good option, since the journey is not only comfortable, by also proves to be very economical. Haridwar has its own railway station, with trains connecting it with major cities like Mumbai, Delhi, Dehradun, and Rishikesh, besides others. Trains like Shatabdi Express, Jan Shatabdi Express, Ujjaini Express, Mussoorie Express and Doon Express regularly ply between Delhi and Haridwar.
By Road
By road, Haridwar is well connected with major destinations of the region. While NH 58 connects Haridwar with the country's capital - Delhi, NH 72 connects it with Uttarakhand state's capital - Dehradun. There is also good road connectivity between Haridwar and Rishikesh (25 km).