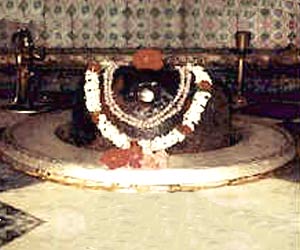 Location:
Tarakeshwar, Hooghly District, near Kolkata
Dedicated to:
Lord Shiva
Built in:
18th century
Kolkata is a wonderful place for religious expeditions. The entire city and its excursions are full of umpteen religious places and holy shrines. One of them is Taraknath Temple of Tarakeshwar, which is located near Kolkata, in Hooghly District of West Bengal. It is one of the most revered temples of Tarakeshwar, a form of Lord Shiva, in West Bengal. The temple is also one of the oldest in the city, dating back to the 18th century. Thousands of devotees, from all over India, come here to offer their prayers to the presiding deity 'Lord Tarakeshwar'.
There is a legend associated with the construction of Taraknath Temple. It is said that a staunch devotee of Lord Shiva, named Vishnu Das, migrated from Ayodhya to Hooghly, with his entire family. The local people of Hooghly, somehow, found him to be suspicious character. To prove his innocence, he burnt his hands with a red hot iron bar. After some days, his brother discovered a unique site in the nearby forest, where the cows yielded milk at a particular place every day.
On conducting an investigation, the brothers discovered that a Shivaling (idol of Shiva in phallic form) was present at the mentioned site. After this incident, a dream to Vishnu Das revealed that the idol was the symbol of the Tarkeshwar form of Lord Shiva. Very soon, a temple was built there by villagers, which has been renovated with time. The present form of the temple is said to have been built by Raja Bharamalla, in 1729 AD.
Tarkeshwar Temple has a typical Bangla architecture, with a sanctum and a veranda in its front. The idol of the Lord is installed in the middle of the sanctum. The tetra faced veranda has three-vaulted railings on its roof. In front of the veranda, there is an assemblage hall for devotees. The temple records maximum crowd on the holy day of Mahashivratri. Another grand celebration at the temple is Chaitra Sankranti. Even on Monday, the temple is extremely crowded, as it is considered as the day of Lord Shiva.