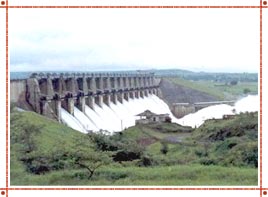 Gujarat and Madhya Pradesh surround the district of Banswara, situated in the basins of the Aravallis. Forming the eastern part of the region known as Vagad or Vagwar, the district has a rich flora and fauna. A major part of the population of Banswara consists of the Bhil tribals. Bansia, a Bhil ruler, once ruled the city of Banswara. It is believed that the city is named after him only. However, Jagmal Singh defeated Bansia and became the first Maharaval of Banswara.
Read on this Banswara city guide to further explore the history of this district:
There was a revolt by Bhil tribals, led by the social reformer Govindgiri, in the year 1913. The revolt resulted in the "Mini Jallianwala Bagh Kand", a massacre where hundred of Bhils were shot at. The massacre took place at Mangarh hillock where the Bhils were holding a peaceful meeting. The site, now called the Mangarh Dham, has since then assumed sanctity. The year 1949 saw a merger of Banswara state and Kushalgarh chieftainship in Greater Rajasthan. Since then, Banswara has been regarded as a separate district.
Another theory concerning Banswara is that the district was named so because of loads of bamboos (bans) that grow in its forests. Banswara in Rajasthan, India is also known by the name of 'Lodhikashi' or Little Kashi. This is because of eleven and a half Swayambhoo Shivlings that are present here. Banswara travel and tourism will take you closer to the unspoilt and untouched culture of this tribal district. A mix of Gujarati, Rajasthani, Malwi and Mewari cultures, the Vagdi culture of Banswara is sure to win your heart.