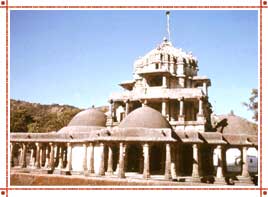 The lone hill station of Rajasthan, Mount Abu was once a part of the Chauhan kingdom, providing the Rajput kings of the region with a summer resort. In the later years, it was leased by Maharaja of Sirohi to the British. It was used as the headquarters of the resident to Rajputana (Rajasthan). Mount Abu also served as the relaxation place for the British, the royalties and semi royalties.
Consisting of British style bungalows and the holiday lodges of the royals, the city blends in the tribal communities living in the forests on the hills surrounding it. Rich in flora and fauna, these forests serve as further attractions of the city. The highest peak of the hills is Gurushikhar, housing a sanctuary with a rich wildlife. This splendid environment served as the abode of many saints and sages in the old times.
There are numerous legends associated with the city of Mount Abu in Rajasthan, India. It is believed that the mountains of Mt. Abu used to be visited by all the 330 million Hindu gods and goddesses. The great saint Vashishtha is also said to have lived here and performed a yagna to create four clans of fire to protect the earth from demons. The venue of yagna was near a natural spring, streaming from a cow head shaped rock. Another legend is that Saraswati, the divine stream, flooded a gorge in which the cow of Vashishtha fell, to help her float up. Afterwards, sage Vashishtha asked the youngest son of Himalaya to fill the gorge permanently to avoid any further mishap. Arbud, the mighty snake helped in the task and since then, the spot became famous as Mount Arbud. Afterwards, the name was changed to Mount Abu.
Mt. Abu travel and tourism is mainly famous for the Dilwara Jain temples. An architectural excellence, these temples are constructed of exquisitely carved marble stone. It is also believed that Mount Abu was paid a visit by Lord Mahavira, the 24th Jain Tirthankar. There are also a number of Hindu temples in the city reliving the historical past of the city. Another popular destination of Mt. Abu is the Brahmkumari Ashram, a religious community center. Apart from the structural beauty, it is the natural magnificence consisting of weirdly shaped gigantic rocks, lovely lakes and cool climate that makes Mount Abu a unique place amidst the dry land of the Rajasthan.