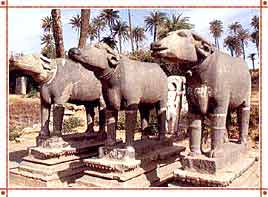 Tourist attractions of Mount Abu include a number of temples, view points, gardens, parks, etc. Given below are is a list of the places to see in Mount Abu:
Dilwara Jain Temple
Mt. Abu, Rajasthan sightseeing tour is incomplete without a visit to the famous Dilwara Jain temples. Built between 11th and 13th century AD, these temples are made up of carved marble. The temples are dedicated to the Jain Tirthankaras. There are five Dilwara temples in Mt. Abu. Out of these, the oldest one is Vimal Vasahi, dedicated to the first Tirthankara. All the Dilwara temples are a marvelous example of temple architecture.
Gaumukh Temple
Gaumukh temple served as the venue for Sage Vashishtha's yagna. The temple has got its name from a nearby natural spring that surges through a carved cow's head. Forming the background of the temple is a sculpted hill temple of Arbuada (the mighty serpent). Close to it is a splendid marble image of Nandi, a celestial bull that Arbuada rescued.
Adhar Devi Temple
Adhar Devi temple is situated approximately 3 km to the north of Mount Abu. Reached by a flight of 360 stairs, the temple was carved out of a huge rock and is dedicated to Goddess Durga.
Shri Raghunathji Temple
Shri Raghunathji temple is located near Nakki Lake. Dedicated to Shri Raghunathji, it houses a gorgeous image of the deity placed by Shri Ramanand in 14th century A.D.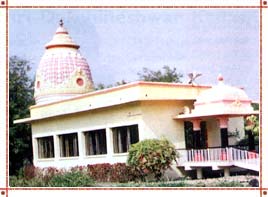 Sunset Point
Mount Abu also has a sunset point providing a magnificent view of the setting sun.
Honeymoon Point
You will get captivated by the sight of the lush plains and valleys from the Honeymoon Point, also known as Andra Point.
Gardens and Parks
There are a number of parks and gardens in Mt Abu providing you with natural beauty. Some of them are Shaitan Singh Park, Municipal Park, Terrace Garden, Ashok Vatika, Gandhi Park, etc.
Museum and Art Gallery
The museum and art gallery are located at the Raj Bhawan. A rich collection of archaeological excavations dating back to 8th-12th century A.D. is on display.
Nakki Talab
There is a legend associated with the Nakki Talab. It is believed that gods dug up this artificial lake using their fingernails ('nakh' means nail). There is also a Raghunath temple near the lake, dating back to the 14th century.