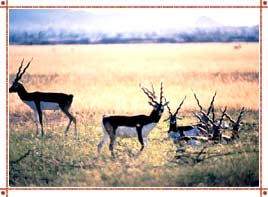 Kota excursions consist of some of the finest places near the city. Excursions around Kota, Rajasthan are a must see for those visiting the city. Some of the famous places to visit around Kota are:
Ishwari Niwas Haveli
Ishwari Niwas Haveli in Bundi, near Kota, dates back to the Maharao Ishwari Singh. Built in the conventional style, it is a combination of European and Indian architecture. The haveli has now been partly converted into a heritage hotel, providing all the contemporary services.
Baroli
Lying on the way to Rana Pratap Sagar Dam, Baroli is approximately 48 km from Kota. It is one of the oldest and most spectacular temple complexes in Rajasthan, dating back to as far as the 9th century AD. Ghateshwara, the main temple of Baroli, has some remarkable pillars. The door of the Mandap has some exquisite carvings, along with a bewitching figure of Natraj (Lord Shiva as cosmic dancer).
Darrah Wildlife Sanctuary
Darrah wildlife sanctuary is a thickly wooded forest, lying along the southeast border of Kota. Formerly a royal hunting preserve, it was later converted into a wildlife sanctuary. You can spot panther, spotted deer, tiger, wild boar, etc in this sanctuary.
Rana Pratap Sagar Dam & Bhainsrodgarh
Rana Pratap Sagar Dam and Bhainsrodgarh are situated 55 km from Kota, in the Chittorgarh district. Sited on the banks of Chambal River, Bhainsrodgarh provides you with wonderful natural surroundings. Enroute, you can also visit the Gaipar Nath Mahadev temple.
Remains of Garhgachh
Garhgachh consists of temples dating back to 9th and 13th century. Made up of red stone, these temples fall in the Baran district.
Bhanddeora Temple
Also known as the Khajurao Rajasthan, Bhanddeora temple dates back to 11th to 12th century. Located in Baran district, the temple hovers above the Ramgarh hill.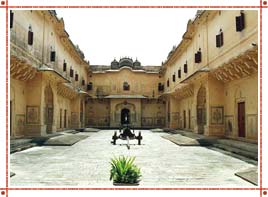 Sitabari
Sitabari, lying 120 km from Kota, houses ancient temples of Sita and Laxman. It is believed that Sita Mata lived here after being abandoned by Lord Rama and gave birth to Lav and Kush here only. This beautiful picnic spot is situated near the village of Kelwara in Baran district. Other attractions of Sitabari include several kunds and an annual tribal fair, held in the month of May/June.
Shergarh
The fort of Shergarh is approximately 125 km from Kota. Near Atru village in Baran district, this fort houses a number of Brahmanical and Jain temples.
Shahabad Fort and Mosque
Chauhan King Mukutman got Shahabad fort constructed in 1577 AD. It is one of the best and strongest forts in the Hadoti area. Situated in the Shahabad city is the Shahi Jama Masjid. It is the biggest mosque in Rajasthan, built during the time of Aurangzeb.