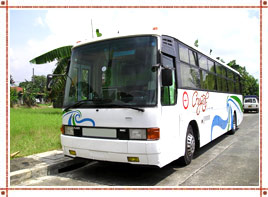 Sariska is well known for its rich and varied wildlife. The main attractions at the national park are Tiger, Hyena, Jungle Cat, Jackal, Sambar, Wild Dog, Chital, Langur, Nilgai, Leopard, Chausingha, Civets, Wild Boar, Rhesus Monkeys, etc. It is home to a wide variety of bird species too. Finding a habitat in this sanctuary are Golden backed Woodpecker, Tree Pie, Peafowl, crested Serpent Eagle, Sand Grouse, The Great Indian horned Owl, Grey Partridge, Bush Quail, etc. Since Sariska National Park is so popular and visited by a large number of tourists every year, it has been made easily accessible by air, rail as well as road. With this article, know more on how to reach Sariska
Traveling to Sariska
By Air
Jaipur, situated at a distance 107 km, provides the nearest air link from Sariska. The airport is well connected to the major cities of India, such as Delhi, Agra, Jodhpur and Mumbai, through regular flights. You can also take a flight till the Delhi airport, around 163 km away, and hire a bus or taxi from there, for reaching Sariska.
By Rail
The nearest railway station from Sariska is Alwar, which is at a distance of approximately 37 km. The station is connected to Delhi & Jaipur through Jaipur-Delhi Express. From Alwar, you can take a taxi to reach Sariska. There are also regular bus services for the place.
By Road
Sariska Wildlife Sanctuary is situated on the Delhi-Alwar-Jaipur Highway. It is located at a distance of 250 km from Delhi and 110 km from Jaipur. If you are going from Delhi, take NH8 to Shahpura via Kot Putli and Patwa; 1 km short of Shahpura, turn left before the toll gate for the 51-km run to Sariska, via Bairat and Thana Ghazi. If you are going from Jaipur, take NH8 to Shahpura via Amer and Chandwaji and then state road to Sariska.