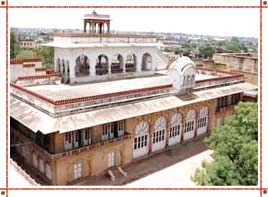 The main places for excursions around Bharatpur, Rajasthan are:
Deeg
Bharatpur excursions include Deeg. Lying 34 km to the north of Bharatpur is this beautiful garden town. The main attractions of the town include scenic gardens, dazzling fountains and splendid palaces. This agricultural town enchants tourists with its attractive settings. The main attractions of Deeg include:
Deeg Fort
A Bharatpur excursion tour will be incomplete without a visit to the Deeg Fort. Raja Suraj Mal got the fort constructed at a slightly high ground. The main attractions of the fort include the Watch Tower, from where you can oversee the entire palace, along with the city below. Over the tower is kept a gun that was seized from the Agra Fort. Surrounded by moats, ramparts and a number of gateways, this fort is now in ruins from the inside.
Bengal Chamber
The Bengal Chambers consist of the royal dining room with sloping arches. Also housed in the chambers is royal Chess Room with lattice design painted in red.
Bhanwar Vilas Palace
Bhanwar Vilas Palace is situated in Karauli near Bharatpur. Constructed in the 1938, a part of the palace now stands converted into a heritage hotel partly.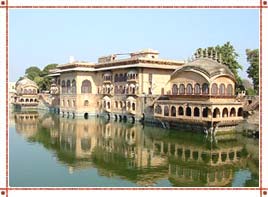 Gopal Bhawan
Gopal Bhavan was built in 1760. Housing some beautiful gardens, the Bhavan provides an amazing view of the Gopal Sagar. On either side of the Bhavan are two smaller buildings, Sawan Bhavan and Bhadon Bhawan.
Kishan Bhawan
Kishan Bhawan is famous for a large water reservoir on its roof. This reservoir supplies water for the fountains spread over the palace gardens.
Suraj Bhavan
The Suraj Bhavan is constructed entirely out of marble. Lying to the east of the palace are balconies overhanging the water. It has a number of apartments with amazing decorations.
Purana Mahal
The oldest palace, Purana Mahal houses a rich collection of some rare Rajput and Mughal school paintings.